Remember in November: Treasured Memories 
Remember in November begins today. And while the trees are shedding the last of their beautiful golden leaves, and before the glitzy craziness of Christmas descends on us, November is an extra special month we use to pause and remember the special people in our lives who are no longer with us.
The response to our post last week was so wonderfully positive; we were absolutely thrilled and sincerely want to thank all those who took the time to share their thoughts with us, both privately and online. We so strongly believe in the importance of honouring those we love and finding happy memories to keep them close, that it was so rewarding and even exciting for us to hear what triggers a lovely memory for some of you.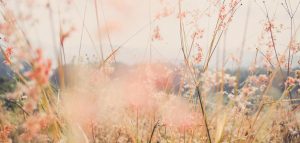 Each way is different, each way is unique, just as those we remember are.
For me, the sight hyacinths blooming at Christmas time instantly reminds me of one very special person as he beamed with pride at growing these wonderful flowers and filling the house with their beautiful scent.
Some gorgeous ideas have been shared with us; photographs that instantly bring us back to how we were feeling in a special moment, spending time to lovingly recreate childhood recipes that remind of a beloved mother, or a special song that transports us back to all the sounds and smells of a family Sunday morning.
Each way is different, each way is unique, just as those we remember are.  There is no "right" way or "wrong" way.  Life moves so quickly and it is easy to become distracted by all the elements of day-to-day life but it is important to take the time to pause and smile at a treasured memory. We owe that to ourselves and our loved ones, and we need to allow ourselves the permission to remember them in our own way.
Create your own ritual of remembrance
If you don't know where to start, here are a few thoughts:
Set aside some time each week, light a candle, play some music that reminds you of your loved one and look at some photos on your phone
Maybe if you have a commute to school or work, pick a spot and each day, as you pass, call your special person to mind, take a deep breath, let your heart fill with love and set yourself up for the rest of the day
Share a funny memory or story with a friend or family member so that you both think about your person with love and laughter
If you are looking for something more, here are some creative and meaningful ways we've encountered in the course of our work:
"One day we will remember how lucky we were to have known their love, with wonder, not grief"- Elizabeth Postle
Dara